M E D I C A L R E S O N A N C E T H E R A P Y M U S I C a product of the Micro Music Laboratories leading medicine into the future
application of the natural harmony laws of the microcosm of music in favour of health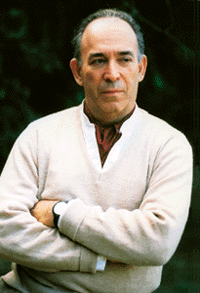 Noam Sheriff
Noam Sheriff is one of Israel's outstanding and most versatile musicians.
1935 born in Tel-Aviv, he studied composition in Tel-Aviv (Paul Ben-Chaim, Berlin (Boris Blacher and Salzburg (Igor Markevitch.
Since the premiere of his work, Festival Prelude, by the Israel Philharmonic Orchestra under Leonard Bernstein in 1957 his works have been performed regularly in Israel and all over the world.
In his music one finds an original solution to the fusion between East and West, between the musical elements of the ancient Mediterranean countries and the musical culture of the West. His special art of orchestration and his sensitivity for form manifest themselves in the compositions La Folia Variations (premiered by the Bavarian Radio SO, Trei-Assar (premiered by the 12 Celli of the Berlin Philharmonic, the String Quartet (commissioned by the Library of Congress in Washington, Prayers (premiered by the Israel Chamber Orchestra, Concerto for Violin & Orchestra (premiered by the Bochum SO, Mechaye Ha'metim (premiered by the IPO in Amsterdam Sephardic Passion (IPO, Placido Domingo, Zubin Mehta, Toledo, Psalms of Jerusalem (Jerusalem Symphony Orchestra, Sheriff among many others.
1989-1995 Music Director and Chief Conductor of the Israel Symphony Orchestra.
Noam Sheriff is Professor for composition and conducting at the Tel-Aviv University's Rubin Academy of Music. Since July 1998 he was elected to be the director of this academy.
Noam Sheriff

Noam Sheriff publicly acknowledges
the achievements of Peter Huebner:
"It is with the greatest pleasure that I recommend to you the creations of Mr. Peter Huebner in the various fields of music:
Musical compositions

Books

The new revolutionary system recently developed for
recording music.
Mr. Peter Huebner is a brilliant mind and a great innovator in all fields of music and sound. His searching soul illuminates new aspects and opens new horizons in understanding and experiencing music.
He is a musician, philosopher, poet and innovator in one man. Every assistance which might be given to him will be rewarded in the future as his thinking in the field of sonics is unique."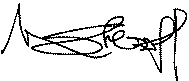 Noam Sheriff
MUSIC EXPERTS
.

about the founder of digital pharmaceutics & medical resonace therapy music®