M E D I C A L R E S O N A N C E T H E R A P Y M U S I C a product of the Micro Music Laboratories leading medicine into the future
application of the natural harmony laws of the microcosm of music in favour of health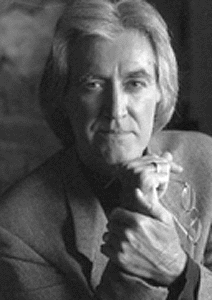 Dr. med.
Larry Dossey
Author of several bestselling books - is a physician, deeply rooted in the scientific world. He has become an internationally influential advocate of the role of the mind in health and the role of spirituality in healthcare.
Bringing the experience of a practising internist and the soul of a poet to the discourse,
Dr. Larry Dossey offers panoramic insight into the nature and future of medicine.
Dr. med.
Larry Dossey


The author 1988 about Peter Huebner's book "Natural Music Creation":
"Composer, Artist and Philosopher Peter Huebner has given us an
important book of elegant beauty. In it one can almost hear the music on the page.
'Natural Music Creation' will
inspire and enlighten anyone
who reads it."
MEDICAL EXPERTS
.

about the founder of digital pharmaceutics & medical resonace therapy music®